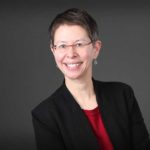 Katherine Meerse, PhD, Executive Director, comes to Avenues from Hennepin County Health and Human Services where, as Manager of Youth Education, she has led the county's work to ensure education success for children and youth receiving county services. Her prior role as Initiative Manager for "Better Together Hennepin" led a county-wide youth development and teen pregnancy prevention program. Before joining Hennepin County, Katherine held leadership roles at Planned Parenthood of Minnesota, North Dakota and South Dakota. She has a PhD in US Women's History from the University of Minnesota and brings almost 20 years of experience in nonprofit and government sectors to Avenues. kmeerse@avenuesforyouth.org
Peter Fischer, Director of Finance & Operations, joined Avenues for Homeless Youth in June 2007. As the Director of Finance & Operations, he is responsible for all facility operations, human resources and financial management. Peter holds a Bachelor's degree in Business and has over 30 years of business, operations, and general management experience.  He was elected to the Minnesota House of Representatives in 2012 and re-elected in 2014 and 2016. pfischer@avenuesforyouth.org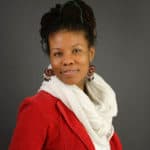 Zayed Ahmed, PhD, LPCC, LICSW, Director of Programs, was promoted at Avenues for Homeless Youth as its Program Director in November 2015 after spending two years as the organization's part-time mental health therapist and clinical consultant.  Dr. Ahmed received her Doctorate of Philosophy in Psychology from the Sofia University in Palo Alto, CA.  She holds the licensures of Licensed Professional Clinical Counselor (LPCC) and Licensed Independent Clinical Social Worker (LICSW).  Along with her strong individuality and enthusiasm for working with youth, she brings with her experiences working in various counseling capacities at The Emily Program, Face to Face, Kente Circle, Amicus, and Family and Children's Services. zahmed@avenuesforyouth.org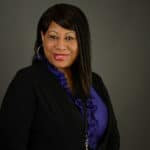 Elaine Woods, Avenues for Young Families Program Manager, has supported individuals and families through her work at social service nonprofit organizations in the Twin Cities for over 17 years. Elaine joined Avenues in 2011 as a Youth Counselor and has been promoted several times — to Case Manager in 2012, After Care Coordinator in 2013, Program Manager in 2015, and Program Manager of Avenues for Young Families in 2016. Prior to joining Avenues, Elaine held positions with The Link, Freeport West, Harriet Tubman Family Alliance, Minnetonka Heights, Lutheran Social Services, Episcopal Community Services, and House of Hope / Westminster TLP Programs. She has served on the Board for Harrison Neighborhood Services.  ewoods@avenuesforyouth.org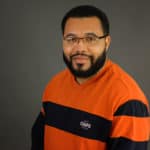 Donnell Bratton, Assistant Director, Site-Based Programs, joined Avenues in December 2013 as a Youth Counselor, but quickly advanced into management and leadership positions. He has served as the Program Manager for Brooklyn Avenues since it started in mid-2014. In June 2018, Donnell was promoted to Associate Director of Programs of Site Based Programs, supporting Minneapolis Avenues, Brooklyn Avenues, and Avenues for Young Families. Donnell holds a Bachelor Degree in Pastoral Counseling and has over 15 years of experience working with youth. Donnell also serves as founder and Senior Pastor of a St. Paul-based church since 2008. DBratton@avenuesforyouth.org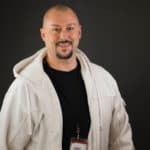 Zachary Tift, Program Manager, Shelter, joined Avenues in July of 2016. He has supported individuals and families through his work at social service nonprofit organizations in the Twin Cities for nearly 20 years. He started college as a teen father and graduated with a Bachelor of Science in Human Services Administration after 13 years of grit and perseverance. He and his wife have nine children and believe in walking with people over the long run to help them get to where they want to go. Prior to joining Avenues, Zachary held positions with Way to Grow, FATHER Project, St. Paul Urban League, MELD for Hmong Parent & Young Dads Program, African American Family Services, and the Catholic Charities Young Fathers Program and other youth focused organizations. ZTift@avenuesforyouth.org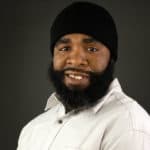 Bryce Zones, Program Manager, Transitional Housing, joined Avenues in 2007 as an on-call youth specialist. After two weeks, Bryce was promoted to a Youth Advocate and Engagement Specialist at Minneapolis Avenues. Bryce worked in this role for roughly ten years, taking on responsibilities such as HMIS, independent living skills, and after care services. He was promoted again in May 2018 to Program Manager of Avenues' Transitional Housing Programs. Bryce believes youth work is a butterfly process, and is inspired by youth transforming and reaching their potential. He has been a football coach for the last thirteen years and is currently the defensive line coach at East Ridge High School.  bjones@Avenuesforyouth.org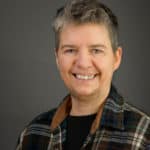 Raquel (Rocki) Simões, MSW, LISW, Assistant Director, Community-Based Programs, is a white Brazilian who came to the United States in the late 80s, fell in love with women and rice krispies treats (not necessarily in that order) and decided to stay. Most of her community organizing work has focused on queer youth, homelessness, and social justice. Most of her personal work has focused on being a loving friend, partner, ex-partner, anti-racist community member, and parent. On a good day she does some of these things well. Rocki has been at Avenues since 2007 and has a long history with the GLBT Host Home Program, which she helped start in 1997. She was honored for her work with a True Leadership Award by the True Colors Fund in September 2015. rsimoes@avenuesforyouth.org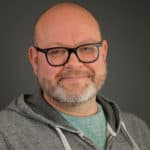 Ryan Berg, Program Manager, Host Home, joined Avenues in November of 2013 as a Youth Counselor. He was promoted to Program Manager of the Minneapolis and Suburban Host Home Program in 2014, then became Program Manager for the ConneQT Host Home Program in spring of 2016. Before coming to Minnesota, Ryan was a residential counselor and case manager for LGBTQ youth in foster care in New York City. In addition to youth work, Ryan is a published author, focusing on the crossroads between youth, poverty, sexuality, homelessness and health. His book about LGBTQ youth homelessness and foster care, "No House to Call My Home: Love, Family and Other Transgressions," was recently published by Nation Books and won a Minnesota Book Award in 2016. Ryan holds a Masters in Fine Arts from Hunter College. rberg@avenuesforyouth.org
Ashley Morgan, LSW, Program Manager, Host Home, started in April 2017 as the Minneapolis and Suburban Host Home Program Manager, and now manages the GLBT Host Home Program and Minneapolis and Suburban Host Home Program. Ashley has spent the last decade as a licensed social worker providing case management and supportive services in public health, educational and social service settings. Prior to joining Avenues, Ashley had a brief stint as the sole social worker in the emergency room of a busy hospital and quickly realized she needed to return to her highest calling. She is beyond ecstatic to be back in the community doing what she loves and hanging out with youth and families (and some really adorable pets!). Along with her passion for working with youth she brings a background in program development and is dedicated to mindfulness meditation and holistic health and wellness. amorgan@avenuesforyouth.org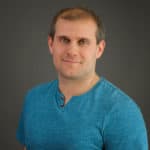 Christopher Banks, Operations Manager, joined Avenues in October of 2013 from Public Allies, a social justice, leadership development program. Chris has an IT background cultivated in the Marine Corps and a passion for social justice. The author of two novels, in his spare time Chris loves to write, run, and play sports. He graduated from the University of Minnesota with an undergraduate degree in History and also holds a Masters in Military History from Norwich University. cbanks@avenuesforyouth.org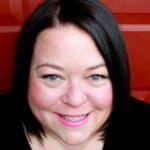 Anna Bergreen, Director of Development, joined Avenues in May, 2018. She builds relationships with civic organizations, the corporate community, grant-makers, and individuals. Anna has a robust background in communications and development and has worked in development for local, national, and international organizations. She thrives on building relationships which result in community partners giving their gifts of time, talent and treasure. She is a trained and experienced Civil Mediator, a gifted facilitator, and is trained in all of the Art of Hosting methods, which help people harvest their best ideas. She holds an undergraduate degree from Metropolitan State University in Diversity Studies and Communication, and a Master of Advocacy and Political Leadership from the University of Minnesota, Duluth. abergreen@avenuesforyouth.org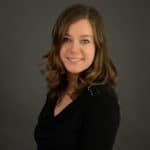 Rachel Blair, Marketing and Communications Manager, joined Avenues in July of 2016.  She coordinates Avenues' external and internal communications, including the nonprofit's social media, website and newsletters, and works with all programs to achieve Avenues' advancement goals. Before joining Avenues, Rachel interned as a Communications Specialist for Ramsey County's Public Health Department, promoting business recycling in Ramsey and Washington Counties. She also worked at Washburn Center for Children, where her interest in nonprofit work and youth mental health began. Rachel graduated from the University of Minnesota with a B.A. in journalism and mass communication – Go Gophers! rblair@avenuesforyouth.org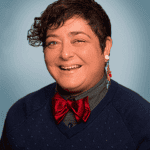 Marni Zimlin, Giving Manager, joined Avenues in October, 2018. She builds relationships and coordinates Avenues' volunteer program, in kind giving and cultivates relationships with individual donors. She has a love for building relationships with community members to create change and has a background in development, volunteer management, and event production. Before joining Avenues, Marni was the Executive Director of Red Ribbon Ride where she produced an annual event to raise money for 5 HIV organizations in Minnesota. Prior to moving to Minnesota, this Florida native was working in Southern California on HIV events and LGBTQ campaigns. mzimlin@avenuesforyouth.org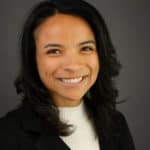 Hailey Alexander, Finance & Administration Manager, joined Avenues in April 2016. Before joining Avenues, Hailey worked as a childcare provider and volunteered with Hennepin County Medical Center and Minneapolis Public Schools. She is passionate about engaging and supporting children and youth in our communities. Hailey has a B.A. in Geography from the University of Minnesota with a focus on public health. Hailey enjoys camping, hiking, and rock climbing. halexander@avenuesforyouth.org
Youth Advocate and Engagement Specialists (Case Managers) 
Avenues schedules its case managers across the entire week and into evenings to give youth broad access to their support. These professionals assist the youth as they pursue their individual goals for housing, education, employment and health care. They also provide life skills training, assist youth in getting vital documents, and provide ongoing support after youth leave Avenues.
Chandler Jayasekera, Brooklyn Avenues
Kelly Brazil, ConneQT Host Home Program
Rosie Benser, GLBT Host Home Program

Chez

Aurelia

Perrir

Jones

, Avenues for Young Families
Sarah Larsen, Education and Career Support Specialist
Sheila Shelton, Minneapolis Avenues
Caitlin Rolf, Minneapolis Avenues
Nurses
Avenues contracts with the Annex Teen Clinic to provide nursing consultation at both locations.  Our nurse is on-site several times each week to provide medical assessments, referrals to dental and medical providers, medication management and health education.
Youth Counselors
Avenues' youth counselors provide 24-hour care and supervision of the youth. They also prepare meals, assist youth with achieving individual plan goals, provide general care and support, and coordinate enrichment activities.