Building on Dreams Host Committee 
The Building on Dreams Host Committee was formed in 2021 as an advisory group to help Avenues for Youth reach new networks and shift to a virtual event using a new platform. The Committee consisted of seven members who served as event ambassadors who encouraged registrations, assisted with public relations, secured sponsorships, and attracted inspirational speakers. The Committee met several times between to provide significant input on the event theme, sponsorship packet, program, and speakers.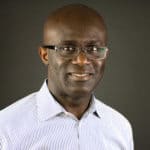 Kojo Baafi, Vice President of Audit Services, Allina Health
Kojo Baafi is a member of the Avenues Board of Directors and also serves on the Finance Committee. Kojo has part of the Avenues family for the past 10 years and has been part of Building on Dreams since the event's inception. Kojo is the VP, Audit Services at Allina Health System. Outside of work, Kojo enjoys spending time with family and cycling.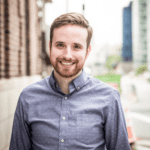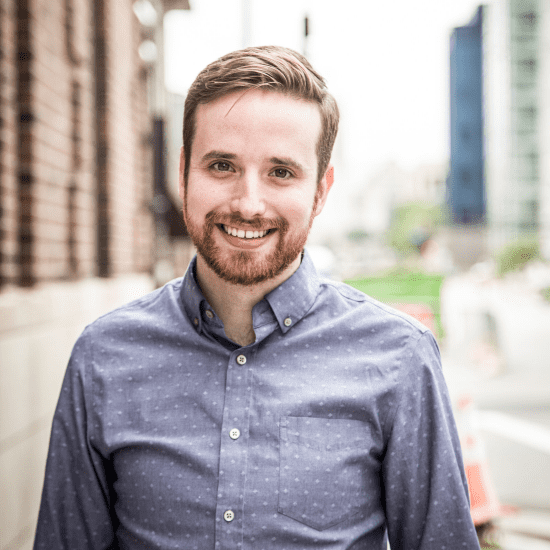 Sam Blackwell, Senior Strategist, Team Dynamics
Sam Blackwell is a member of the Avenues Board of Directors and longtime supporter. Outside of Team Dynamics, Sam co-hosts Just Break Up, a podcast that offers people relationship advice that is grounded in mental health, radical self-love, antiracism, queerness, and sex positivity.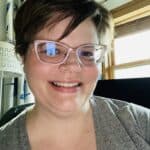 Sara Blood, Sara N. Blood Consulting 
Sara Blood is a longtime supporter and dedicated volunteer of Avenues for Youth, having served as a board member, valued PR advisor, and Building on Dreams table host for over five years. Sara is a business development manager at Brandpoint, a content promotion and digital marketing agency in Hopkins.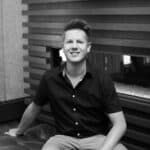 Corey Falls, Senior Business Technology Consultant, Mytech Partners 
Corey Falls has been volunteering with Avenues for Youth since 2015, currently serving as a Board member and Chair of the Advancement Committee. He has participated in Building on Dreams for the past five years. In his spare time, Corey enjoys traveling, gardening, cooking, camping, theatre and live music. For the past eight years, Corey has been helping both nonprofit and for-profit clients better understand and manage their technology through his role as a Senior Business Technology Consultant at Mytech Partners.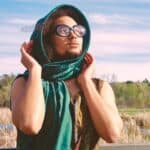 Mason Persons, Activist
Mason Persons is a designer, sewist, and activist. He's passionate about creating change and engagement through art, he wants to create a world where we grow from each other's experiences. He believes that healing our communities starts with authentic expression and storytelling. Mason was also a participant of ConneQT, Avenues' host home program.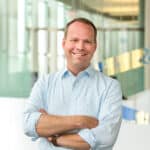 Chuck Tombarge, Chief Public Relations Officer, University of Minnesota
Chuck Tombarge is the Chief Public Relations Officer for the University of Minnesota. He oversees central public/media relations and internal communications teams, as well issues and crisis management. During his more than 25 years of experience, he has also led client work in public affairs and issue advocacy at Himle Rapp & Company in Minneapolis and for the Minnesota Supreme Court. Chuck began his career as a news reporter for the Rochester Post-Bulletin and Austin (MN) Daily Herald. He holds a master's degree in public affairs from the Humphrey School of Public Affairs, and a bachelor's degree in journalism/PR from the University of St. Thomas. He is also a former chair and member of the Avenues for Youth Board.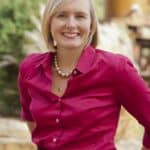 Rachelle Haroldson, Associate Professor, University of Wisconsin-River Falls 
Rachelle Haroldson started volunteering at Minneapolis Avenues in fall 2012. Then she joined the Avenues board in fall 2017. She is in her second term as the board's secretary and sits on the Advancement Committee. Rachelle has participated in Building on Dreams for many years, including serving as a table host. She works as a clinical associate professor at the University of Wisconsin-River Falls in STEM education.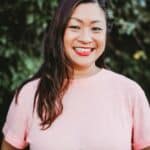 Aimee Norasingh,  Senior Relationship Executive, Optum Financial 
Aimee Norasingh recently got involved with Avenues through one of the community groups that supports Avenues, Twin Cities Mom Squad. Aimee has learned so much about Avenues in a short time and believes in the work they do with youth and thinks it is important to make sure youth within our communities are successful.  Aimee is a Senior Relationship Executive at Optum Financial, a subsidiary of Optum and UnitedHealth group. Aimee is married to her husband of 12 years, Paul and is blessed with four amazing sons. She enjoys writing for the Twin Cities Mom Collective and spending time with her family eating out at fun restaurants and enjoying fun experiences for the boys.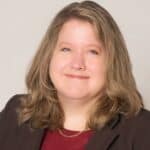 Donna Williams, Senior Project Manager of 3D Product Development, Target
Donna Wiliams is a dedicated supporter of Avenues for Youth and has attended Building on Dreams for the last several years.  Donna is passionate about change and paving paths for new possibilities in her work as a Senior Project Manager in 3D product development.  She stands alongside all families through her work as the co-chair of the Parents-Family Network resource group at Target.  In her spare time, she enjoys spending time with her husband and children and being creative in the kitchen.