Building on Dreams Host Committee 
New to 2021, the Building on Dreams Host Committee was formed as an advisory group to help Avenues for Youth reach new networks and shift to a virtual event using a new platform. The Committee consisted of seven members who served as event ambassadors who encouraged registrations, assisted with public relations, secured sponsorships, and attracted inspirational speakers. The Committee met several times between October 2020 and March 2021 to provide significant input on the event theme, sponsorship packet, program, and speakers.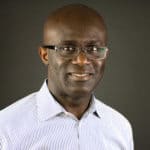 Kojo Baafi, Vice President of Audit Services, Allina Health
Kojo Baafi is a member of the Avenues Board of Directors and also serves on the Finance Committee. Kojo has part of the Avenues family for the past 10 years and has been part of Building on Dreams since the event's inception. Kojo is the VP, Audit Services at Allina Health System. Outside of work, Kojo enjoys spending time with family and cycling.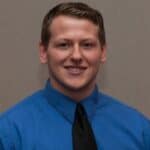 Eric Hackman, Lead Financial Analyst of Process Improvement, Thomson Reuters 
Eric Hackman has supported Avenues for almost two years through the Pride business resource group of Thomson Reuters and has participated in Building on Dreams including serving as a virtual host in 2020. He currently holds the position of Lead Financial Analyst with Thomson Reuters where he has worked for over four years.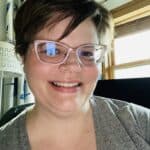 Sara Blood, Sara N. Blood Consulting 
Sara Blood is a longtime supporter and dedicated volunteer of Avenues for Youth, having served as a board member, valued PR advisor, and Building on Dreams table host for over five years. Sara's consultancy, Sara N. Blood Consulting LLC, provides PR and nonprofit consulting services. She is passionate about creating opportunities and spaces for voices to be heard. Sara is also the Executive Director of Minnesota Valley Refuge Friends, the citizen support group on the Minnesota Valley National Wildlife Refuge in Bloomington.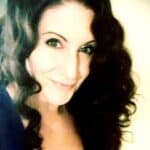 Mary Burke, Senior Executive Assistant to VP of Product Development, Target 
Mary Burke is a dedicated supporter of Avenues for Youth and has attended Building on Dreams for the past four years. Mary serves as Senior Executive Assistant to the VP of Product Development at Target. She brings over 20 years of experience to her many roles in in the areas of team leadership, event planning, and project management.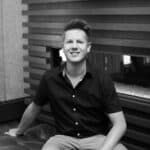 Corey Falls, Senior Business Technology Consultant, Mytech Partners 
Corey Falls has been volunteering with Avenues for Youth since 2015, currently serving as a Board member and Chair of the Advancement Committee. He has participated in Building on Dreams for the past five years. In his spare time, Corey enjoys traveling, gardening, cooking, camping, theatre and live music. For the past eight years, Corey has been helping both nonprofit and for-profit clients better understand and manage their technology through his role as a Senior Business Technology Consultant at Mytech Partners.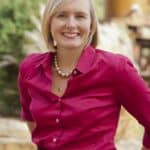 Rachelle Haroldson, Associate Professor, University of Wisconsin-River Falls 
Rachelle Haroldson started volunteering at Minneapolis Avenues in fall 2012. Then she joined the Avenues board in fall 2017. She is in her second term as the board's secretary and sits on the Advancement Committee. Rachelle has participated in Building on Dreams for many years, including serving as a table host. She works as a clinical associate professor at the University of Wisconsin-River Falls in STEM education.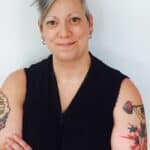 Alexis Kantor, VP, Technical Development & Quality 
Alexis Kantor has been a dedicated supporter of Avenues for Youth for over five years, having served as a board member, Building on Dreams table host, and host home volunteer for LGBTQI+ youth experiencing homelessness. Alexis is Target's VP of Apparel and Accessories Product Development & Raw Materials. She leads multiple teams around the globe, focused on technical and raw material development. In addition to responsibilities related to her title, Alexis is involved with multiple business councils at Target. She acts as an advocate for The African American, The Hispanic, The Asian and The Women's Business Council(s), and is the sponsor for the LGBTA Business Council.