ConneQT, a host home program, is a housing option where LGBTQI+ youth choose to live with community members. The goal of this program is to provide culturally responsive housing within a youth's own community. We do this by recruiting, training, and supporting community members that share their homes. Youth live with community members from one week to one year, depending on their needs.
ConneQT is committed to being informed by a philosophy of solidarity, not charity; we believe that communities can thrive when we share our resources from the perspective of 'us and us' and not 'us and them'.
We need hosts for ConneQT now more than ever. Many housing resources have shrunk during COVID-19 and many young people have lost jobs and are on the verge of losing their housing.
"He (the youth) helped me learn first-hand about being a black and trans person in a white society. His being around us probably brought out the best in my husband and I because we wanted to be role models. He became family to my husband and I. He became a friend as well."
A host home talking about their experience hosting a youth in ConneQT
Is hosting the right fit for you? 
Hosting a youth is a messy and magical experience. It can be a transformational experience for youth and hosts, and requires a deep commitment to relationship and trust building. Becoming a host is a leap of faith, and we recognize that it's not for everyone. We find that community members who align with our host home values are a good fit for host home. Check out our full list of host home values here.
Learn more about ConneQT here or contact Ryan Berg, ConneQT Program Manager at 612-345-8445. If you're not able to host a youth at this time, there are many other ways to get involved with ConneQT.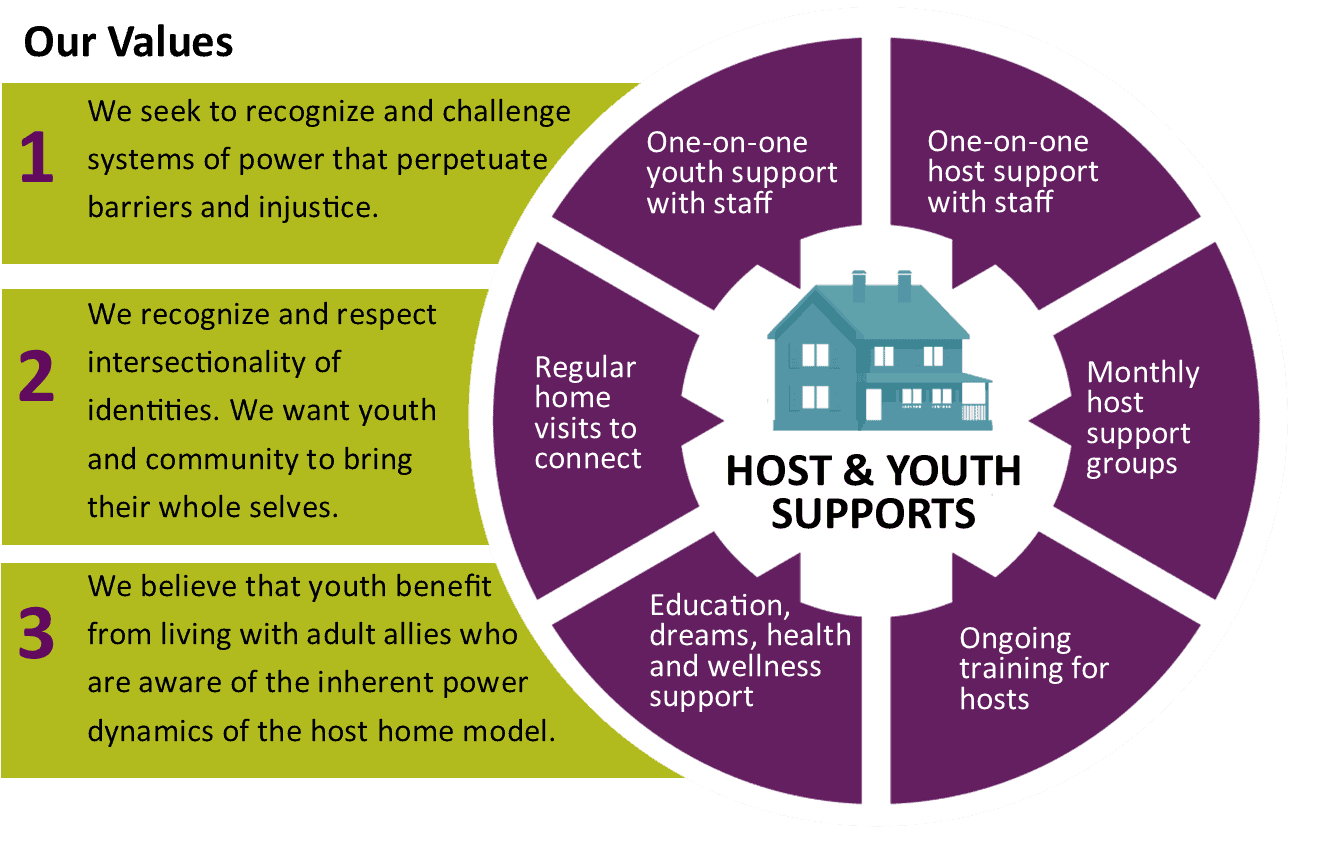 Next Steps
If you're interested in becoming a host in ConneQT, we recommend following the steps listed below.