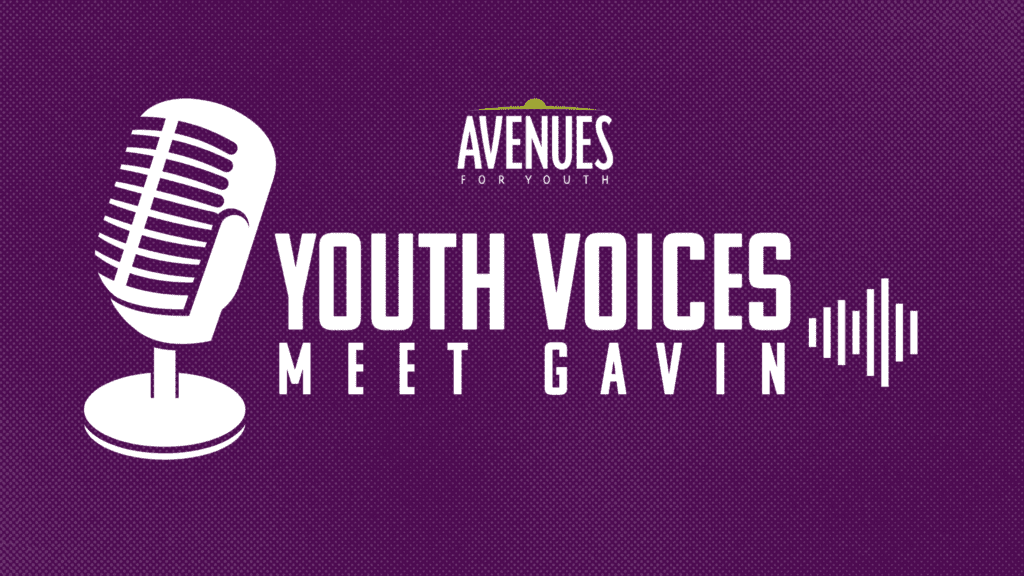 Gavin, a twenty-year-old at Avenues, recently shared about his experience in the program and what he thinks society can be doing better for youth. Read his interview below.

What do you think society can do better for youth?
Easier schools with more help. School was pretty hard for me. I would have liked more resources at school and I would have liked a tutor. I graduated in 2020.

What would you tell someone thinking of coming to Avenues?
It's a good shelter. It's good to come here and try to do your thing. There's respectful staff and you've got options. The case workers try to help you too. You can come here, have a shower and get some food.

What can Avenues do better?
I don't know because I've been in shelters. I've been in shelters in Texas and this place is pretty good compared to that. There's no mice. I've been back and forth between my mom and dad between Texas and here. I officially moved here in May. It's not a bad place. I would say it's better than other places because when I was at other places in Minnesota I was like, I need to be around people my own age.

I was at an adult shelter and that type of environment. Adult shelters – it had like thirty cots and the elderly were there. Not that there's anything wrong with the elderly, I just want to be by people my own age. Right now I have my own room. I like my room – they've been telling me to clean up. It's a hassle.

What do you think causes youth homelessness?
Parents – the separation of parents. Especially with single parents.

What do you wish the general public knew about youth homelessness?
They should know why someone might be homeless. I want people to know the why and go into depth so that they see. Ask questions and don't make assumptions. Some people just make the assumption. Someone asked me once if I have my mom, why wouldn't I go to her? It's because you don't know nothing behind it. It's not always like that.

What impact has Avenues had on you?
How much staff really try to look out for people.

Is there anything else you want to share?
It's a good place. If you want a shelter to go to, it's a good place. One thing we need on the streets is a place to shower, to sleep, a place to go. This place is important for youth. For myself.
Support youth like Gavin now by making a gift.