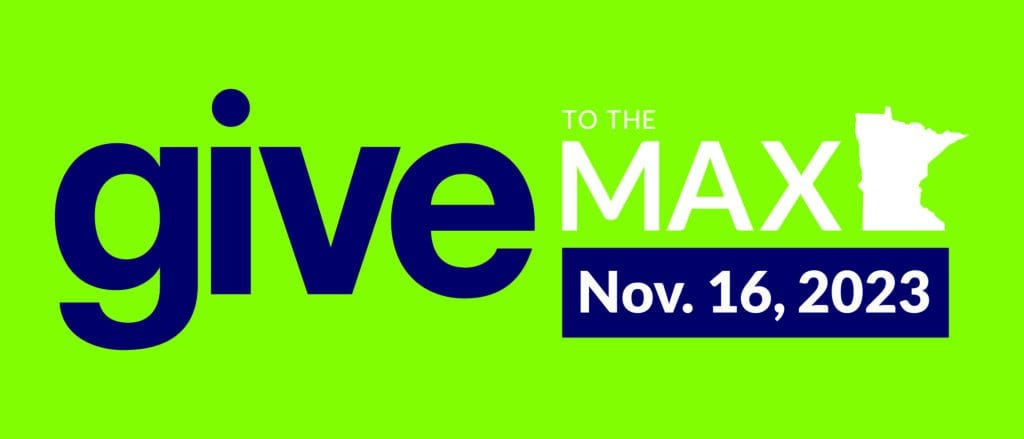 Give to the Max, Minnesota's annual giving holiday is upon us!
Give to the Max celebrates Minnesotan generosity and its impact on every community across our state. "Research shows that individual giving from donors like you and me is the largest source of revenue for nonprofits each year," said Jake Blumberg, executive director of GiveMN. "Give to the Max shines a spotlight on the power of our collective giving each year, showing that tens of millions of dollars for good can be raised $10, $25, and $100 at a time."
You can find Avenues' Give to the Max page on Give MN.
Avenues for Youth is proud to be a part of this thriving and generous community! There are so many outstanding nonprofits in Minnesota doing important work, so we wanted to highlight just a few here.
Avivo's mission is to increase well-being through recovery and career advancement while working to end homelessness.
Beacon Interfaith Housing Collaborative is an interfaith collaborative of congregations, united in action to create homes and advance equitable housing.
The Bridge for Youth empowers youth experiencing homelessness through safe shelter, basic needs, and healthy relationships.
The Greater Minneapolis Crisis Nursery. The mission of the Nursery is to end child abuse and neglect and create strong, healthy families.
The Lift Garage is an affordable, non-profit auto repair service for all Minnesotans who meet the 150% Federal Poverty Guideline.
The Link works with youth and families to overcome the impacts of poverty and social injustice.
Oasis Central Minnesota's mission is to provide safe, temporary shelter for individuals and families experiencing homelessness, and connect them to community resources.
People Serving People is the largest emergency shelter for families experiencing homelessness in Minnesota and a dedicated leader in homelessness prevention.
Youthlink's mission is to support and empower young people on their journey to self-reliance.
zAmya Theater Project uses the powerful combination of lived experience(s) and artistic expression to inspire our communities to work for housing justice for all.