Topline Supplies Vital Technology Tools!
TopLine Financial Credit Union, a Twin Cities-based member-owned financial services cooperative, donated laptops and iPads to Avenues to assist young adults with online access to complete their schoolwork. TopLine donated 25 laptops and 2 iPads valued at around $4,000! These refurbished devices will be distributed to young adults in our programs to support learning and career development and to help them find their path out of homelessness.
"Avenues for Youth is so grateful for a partner like TopLine Financial Credit Union, who has provided youth experiencing homelessness with everything from bedding to bikes and diapers to deodorant," said Katherine Meerse, Executive Director of Avenues for Youth. "This gift of twenty-five computers and two iPads will provide further opportunities for youth to achieve education, professional, and personal dreams!"
"We are so glad our refurbished devices are going to good use to help young adults with their education and career-related goals," said Vicki Roscoe Erickson, Senior Vice President and
Chief Marketing Officer of TopLine Financial Credit Union. "Supporting young adults along their learning journeys with online access is essential to their overall wellbeing."

Since 2002, TopLine Financial Credit Union employees and members have been involved in several programs each year to benefit charitable organizations such as Avenues for Youth. In addition to the laptop and iPad donation, these efforts have included drives for school supplies, personal care items, and holiday gifts.
Getting Down with Danfoss!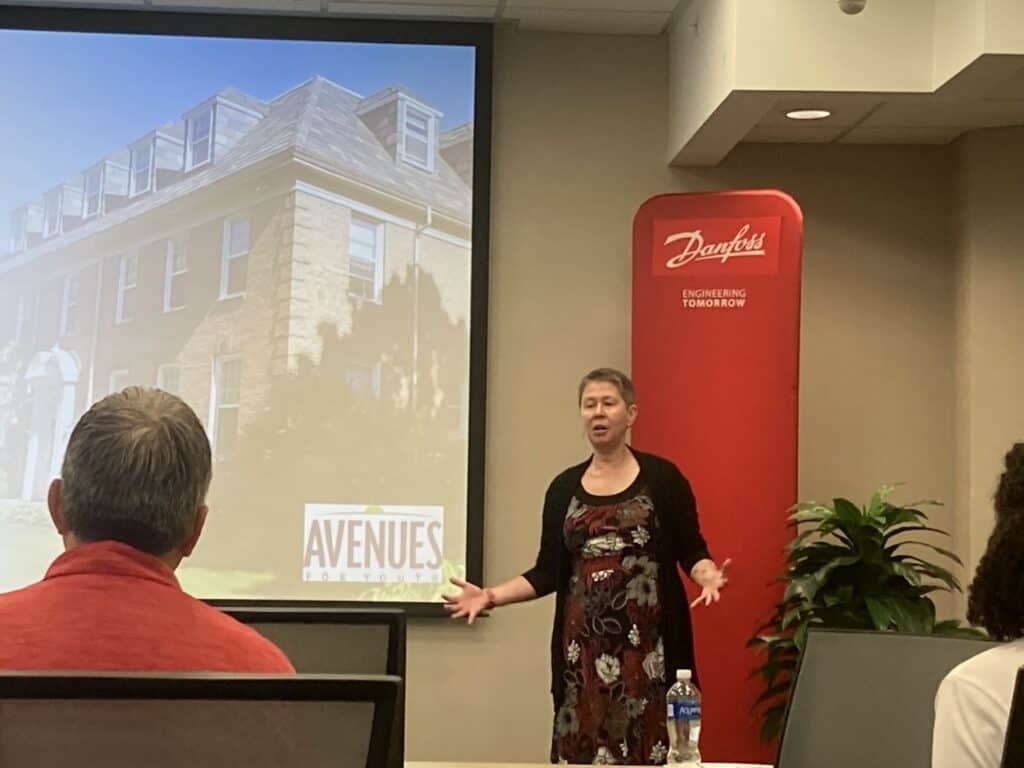 Avenues was fortunate to be a charitable partner to Danfoss during their annual family fund days for staff and the community. Over a week, this global engineering company rolled out the red carpet to showcase its community connections. The activities included tours of their facilities, disc golf tournaments, cornhole games, presentations to their "Leaders in Giving," and a giant BBQ lunch. Teams of employees even made tie blankets for the Young Family program at Avenues. Because of this, the month was not only fun but impactful. 
Thank you to Bea, Haley, Andy, Erica, and everyone who made this day possible. Avenues was lucky to receive over 30 blankets, food to feed over 40 young people, and several hundred dollars in gifts.
Happy to Connect with Cardinal Health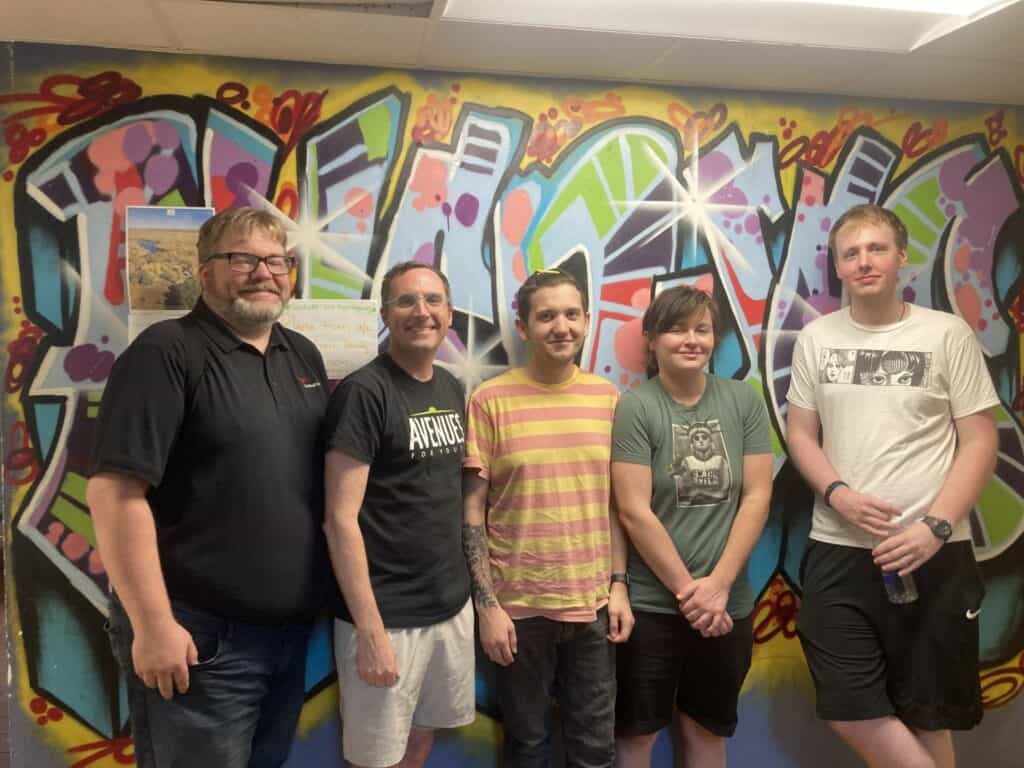 During Pride Month, the overnight team at Cardinal Health in Hudson Wisconsin took the lead on a project that was important to them. They wanted to support youth experiencing homelessness, in particular, Trans youth coming to Minnesota in search of refuge, resources, and an affirming community.  
Consequently, the Cardinal Health team collected dozens of high-quality ethnic hair and skin products, employee contributions, and hundreds of dollars in gifts.  
We were honored to give the organizing group a special tour of the Minneapolis shelter on a Saturday night. The group chatted with Avenues staff and youth and showed how much they care. The Cardinal Health team is truly invested in the success of young people on their journey to stable housing and bigger life dreams!  
Thanks, Jack, Caleb, Brian, and the whole crew for all your time, talent, and passion!  
Starbucks is Stellar!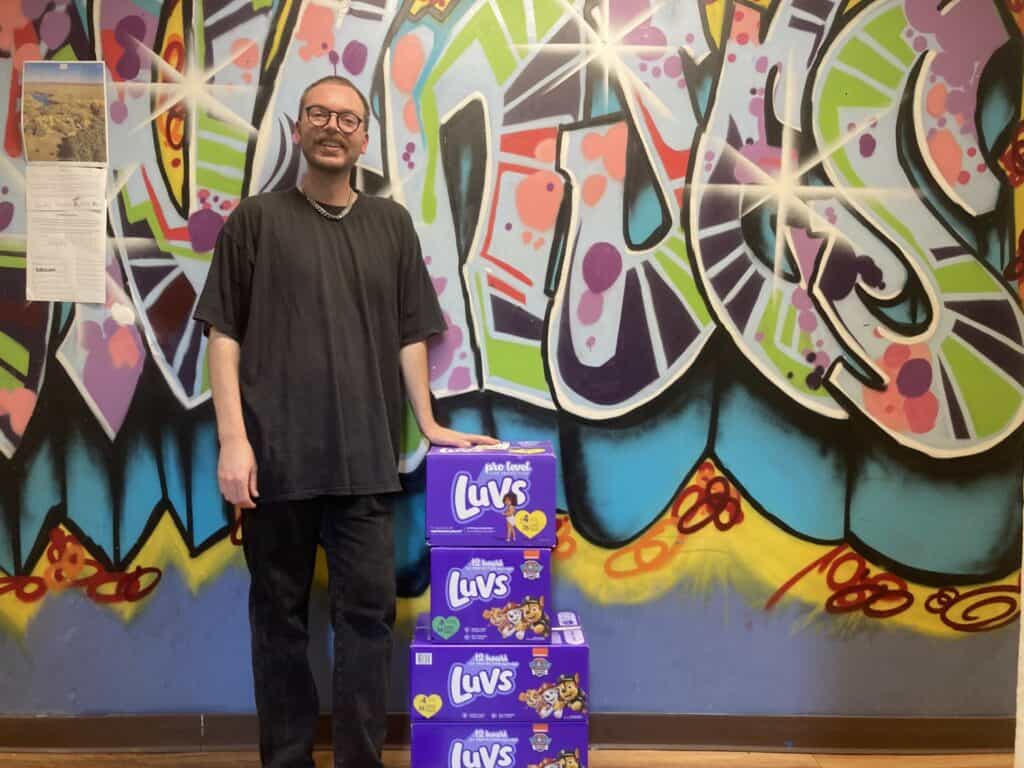 Starbucks of Brooklyn Center (5512 Brooklyn Blvd) held a diaper drive for the Avenues for Young Families Program! The store generously hosted an Avenues table for three weeks, collected much-needed supplies, and attended the Avenues social hour at Utepils Brewing.
Thank you, Luke, Angi, and everyone at Starbucks for your friendship.
Want to Get Involved?
When you partner with Avenues for Youth, you make a difference in the life of a young person experiencing homelessness. As a community partner, you can help provide vital support and dollars, advocate for equity, and learn about the root causes of homelessness.
Avenues will house and support more than 250 youth in Minnesota this year, and it takes a community to do this work. As a faith group, corporate partner, business group, or civic group, you can partner with Avenues in a way that feels right for your organization.
To learn more about ways to partner with Avenues for Youth visit: https://avenuesforyouth.org/community-partners/