When you partner with Avenues for Youth, you make a difference in the life of a young person experiencing homelessness. Community partners help provide vital support and dollars, advocate for equity, and learn about the root causes of homelessness. Thank you to our incredible September partners!
XCEL IS EXCELLENT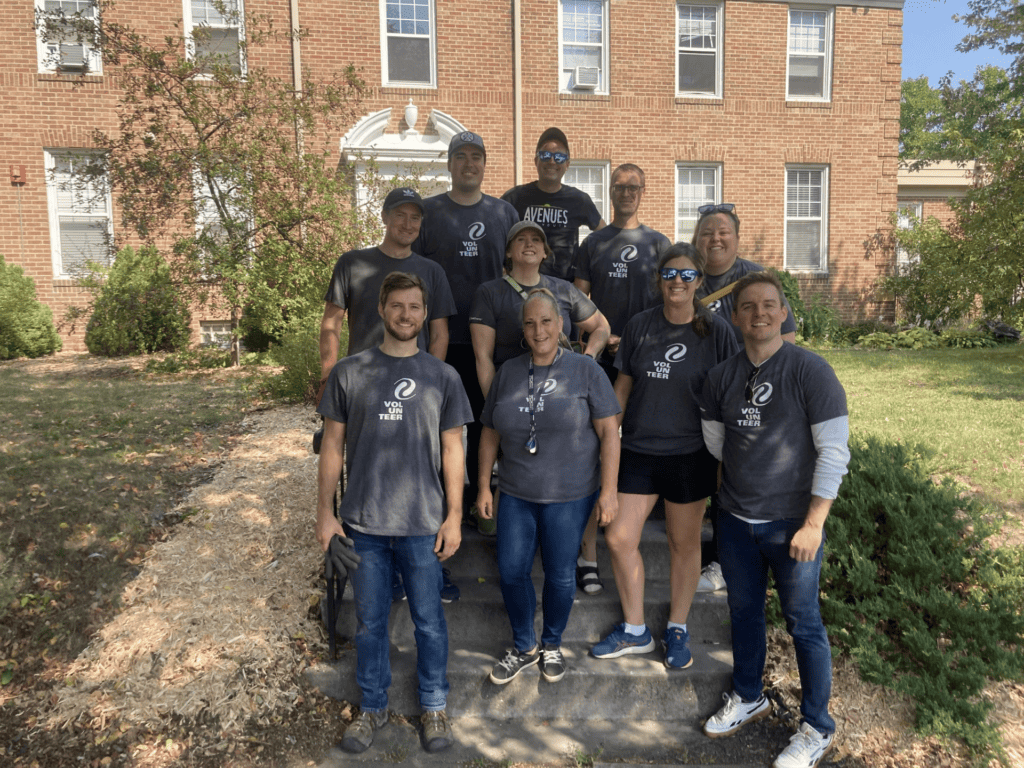 On September 8th, an incredible team from Xcel Energy spent the morning at Minneapolis Avenues for Youth helping to clean up and prepare the grounds for the winter. Each year during the Xcel Day of Service, Avenues has received help with trimming, mulching, mowing, pruning, apple-picking, raking, sweeping, and so much more.
It's not just the helpful hands and hard work that matter so much, but Xcel's consistent year-after-year commitment to spotlighting youth experiencing homelessness and the work we do at Avenues for Youth. It demonstrates to the youth at Avenues that their community values them for being exactly who they are.
Thank you to everyone at Xcel who made this possible, especially Nick, John, and Krystal!
ALLINA IS AWESOME!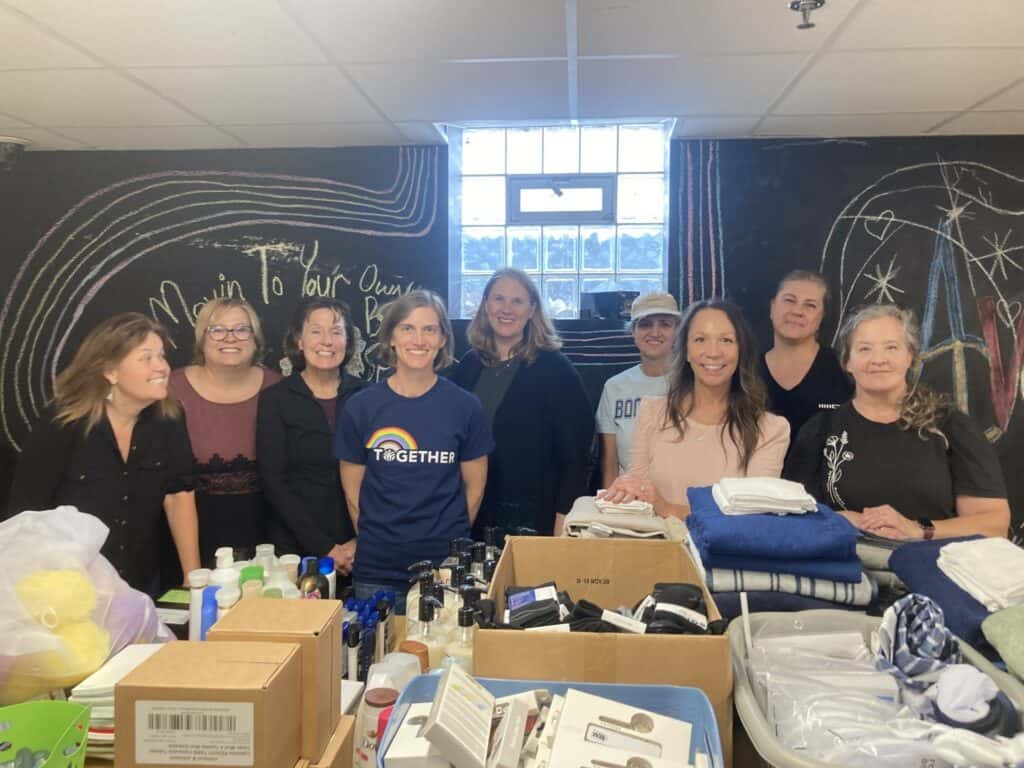 Our friends from Allina Health stopped by Avenues for Youth on Friday, September 22nd to spread some cheer, learn about the organization, and do some hard work.
For over two hours the Allina team sorted through the supply closets at Minneapolis Avenues and diligently built 20 "Welcome Baskets" for new youth entering the shelter. Each basket is made with compassion and consideration, stuffed with everything the young person will need: bedding, hygiene products, towels, loofas, socks, slippers, water bottles, headphones, and half a dozen other practical and fun items.
Each basket also contains a short note of encouragement. These baskets are often the first impression the young person has of their new home, and it is meant to send the message that they don't need to worry about these items while they are at Avenues, they just need to focus on their goals, health, and happiness.
The Allina team worked hard, fast, and with fun. We are so grateful for this labor and the various ways Allina has supported Avenues for Youth (like being an annual Building on Dreams sponsor!).
A big thank you to Kate, for organizing the event, and the eight volunteers who gave up their Friday afternoon to make Avenues a brighter place.
FUA IS A FANTASTIC FRIEND!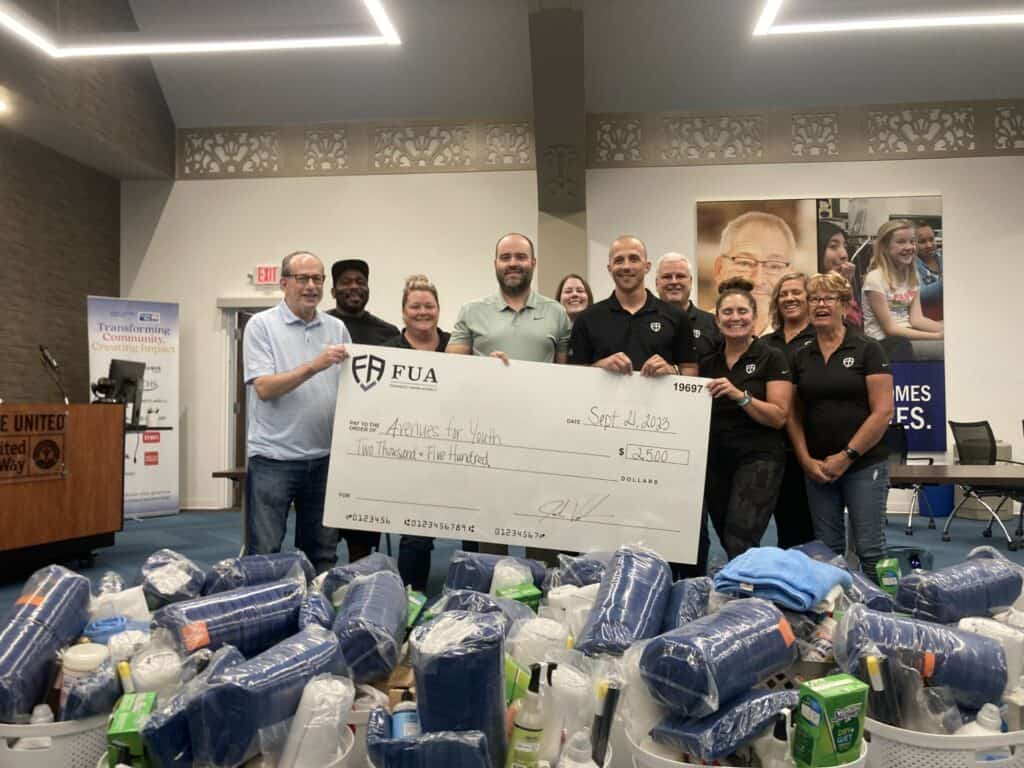 Farmers Union Agency, a local insurance agency that services multiple coverage needs, showed up for Avenues for Youth in an incredibly generous way.
The FUA team purchased $2,500 worth of supplies and items needed for young people moving into their apartments and met at Avenues' downtown offices to build out 20 "apartment kits" for young families moving into stable housing, and ConneQT youth exiting their host homes to their own!
Items like brooms and Swiffers, plates and cups, dishwashing soap, bedding, bath towels, laundry soap and baskets and so much more filled each kit and were built by a community partner deeply invested in the success of the youth. The FUA team hung around after the activity to not only help clean but also have a great conversation and learn about the youth in the Young Families and ConneQT programs.
Thank you to Josh, Bev, Robin, Jared, Jim, Sandy, Danielle, Emily. LaTisha, Andrew, and Roberta!
Want to Get Involved?
Avenues will house and support more than 250 youth in Minnesota this year, and it takes a community to do this work. As a faith group, corporate partner, business group, or civic group, you can partner with Avenues in a way that feels right for your organization.
To learn more about ways to partner with Avenues for Youth visit: https://avenuesforyouth.org/community-partners/